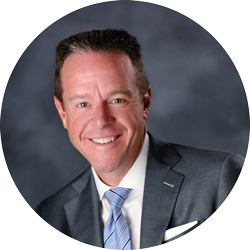 James Jack brings Capitol Strategic Advisors an extensive background in key facets of the political field, including legislative and regulatory work, coalition building, media relations and political strategy.
James began his career in Sacramento working for the Governor's Office of Planning and Research, and was subsequently selected for the California State Senate Fellowship, which is among the most sought after post-graduate political programs in the country.
From 1999 to 2005, James worked in the Capitol developing first-hand knowledge and insight into the legislative process, including serving as the Chief of Staff to a member of the California Senate.
After leaving the California Legislature in 2005, James began his professional lobbying career with Political Solutions, a Sacramento-based lobbying firm. During his time with that firm, James represented clients from a wide variety of fields before the Legislature, Governor's Office and state agencies.
In 2009, James launched his own lobbying and political consulting firm, Jack Advocacy Group, and in 2011 James formed Capitol Strategic Advisors with prominent Sacramento lobbyist Shaun Flanigan to provide clients with a new level of personalized service, attention and dedication that few Sacramento lobbying firms can offer.
Since its founding, Capitol Strategic Advisors has been designed to provide clients a single firm that can provide a broad array of services, including political consulting and strategy development; direct advocacy before the Legislature, Governor's Office, statewide agencies and departments; coalition building; strategic messaging; and grass roots advocacy.
James is also an appointee of the California Secretary for Transportation to the California Freight Advisory Committee and is an elected member of the Arden Oaks Neighborhood Association Board of Directors.
James holds a Masters Degree in Public Administration from the University of Southern California, and a Bachelor's Degree in Finance from San Diego State University.
In 2011, Shaun Flanigan founded Capitol Strategic Advisors with James Jack who was the founder of Jack Advocacy Group. Capitol Strategic Advisors specializes in many facets of the political industry including legislative and regulatory work, coalition building and political strategy.
In 2001, Shaun began his professional lobbying career for American Continental Group, Inc. which is a Washington D.C.- based firm.
Following his career in Washington D.C., Shaun spent many years working in the California Legislature. During his time as Chief of Staff for the Assembly Minority Leader George Plescia, Shaun worked on a wide range of public policy areas with extensive expertise in governmental organization, business, insurance, health, education, water, budget and taxation issues. Shaun served as the primary liaison between the offices of the President pro Tempore of the Senate, Speaker of the Assembly, Senate Minority Leader and the Governor of California. Shaun was responsible for overseeing office employees, as well as policy, communications, budget and other consultants. He also served as the top senior advisor on all issues relating to the Member as Assembly Minority Leader.
After leaving the California Legislature, Shaun began lobbying with The Flanigan Law Firm which is a Sacramento-based lobbying firm. During his five years with The Flanigan Law Firm, Shaun represented clients from diverse fields including agriculture, gaming, tribal issues, horse racing, alcohol, tobacco, insurance and telecommunications.
In 2011, Shaun left The Flanigan Law Firm to start his own lobbying practice, Capitol Strategic Advisors, in order to provide his clients with a new level of personalized service, attention and dedication that few Sacramento lobbying firms can offer.
In addition to lobbying, Shaun provides strategic consulting and political affairs direction to clients. Shaun is affiliated with several high profile political action committees and independent expenditure groups. Specifically, Shaun uses his extensive political campaign acumen to advise major California donors in high profile campaigns and initiatives.
Shaun is currently on the Board of the Moretti Foundation. The Bob Moretti Memorial Scholarship Foundation was created to provide a lasting memorial to Speaker Moretti in the form of a perpetual scholarship fund. Since 1990, the Foundation has provided scholarships to California students attending California's colleges and universities. Hundreds of students have been recognized as "Moretti Scholars".
In 2014, Shaun was appointed by Speaker of the California State Assembly to the Capitol Area Committee Board of Directors. The Committee serves as an advisement team to the Director of General Services on all issues pertaining to the Capitol Area Plan. This Plan is the statutorily mandated master plan for the development of state-owned land encompassing 42 blocks in downtown Sacramento. Shaun is one of nine appointees to this prestigious committee.
In 2017, Shaun became a Board Member for the Sacramento Children's Home. The Sacramento Children's Home has been dedicated to the care and support of Sacramento's most vulnerable children and families for nearly 150 years.
Shaun holds a Bachelor's Degree in Political Science from San Diego State University where he served on Associated Student Council. He is currently an active member of the SDSU Alumni Association.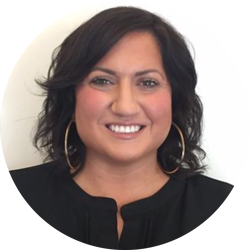 Megan Allred brings over 15 years of advocacy, legislative and administrative agency experience and expertise to Capitol Strategic Advisors.
Prior to Megan's recent return to advocacy, she served as Assistant Deputy Director, Legislative Affairs for the California Department of Consumer Affairs where she coordinated the legislative priorities of the Department and Administration, working closely with all of the regulated industries.
Previously, Megan was a Legislative Advocate for over two years with the California Medical Association, working on issues of scope, licensing, and prescribing, among others. Megan brought many legislative wins to the Association, mostly in defeating legislation harmful to the membership. Prior to joining the Medical Association, she spent over three years with the California Dental Association also working on issues of scope and licensing.
Megan also garnered significant Capitol experience having served as Capitol Director for Assemblymember Brian Maienschein and Legislative Director for then-Senator, now State Board of Equalization member, Ted Gaines, as well as legislative aide for Senator Tom Harman and Assemblymember Shirley Horton.
Megan earned her JD from Lincoln Law School of Sacramento and her Bachelor's degree in Political Science from San Diego State University.
Government relations is in Megan's blood. Her sister, Jennifer, is also a Sacramento advocate, her brother, Ian, runs a prominent political solutions firm, and her parents met in the Capitol and went on to become lobbyists. Megan is very active in fundraising and philanthropy at Holy Spirit Parish School, where her daughter, Natalie, attends. In her spare time, you can find her volunteering at school events and gathering with other families in her Land Park neighborhood.
Chris Valencia has been involved in the Capitol community since 2014, having served in various roles in and out of the legislative arena. Chris got his start in the office of then Assemblymember Roger Dickinson where he ran the Assemblymember's Select Committee on Delinquency Prevention and Youth Development, which held informational hearings across the state.
Outside of the Capitol, he is experienced working on political campaigns. He has worked in different aspects of campaigns from field coordination to fundraising for both state legislative campaigns and for local offices. He returned to the Capitol to work in the Appointments Unit in the Office of Governor Jerry Brown for the last two years of his administration. There he learned the intricacies of the appointments process, screening candidates and tracking the Senate confirmation process.
Chris has spent the last four years in the third house, helping to achieve complex legislative goals for clients, with an emphasis in the health care and energy space. This work has also crossed over into the regulatory space, where Valencia has been involved in policy and rulemaking with the California Air Resources Board, the California Energy Commission, and the California Public Utilities Commission. Additionally, Chris has a history of being able to design and execute complex logistical projects for clients.
Outside of his professional experience, Chris is a member of the Latinx Democrats of Sacramento and was a founding board member of Generation Change which raised and dispersed over $50,000 to young candidates running for office at all levels of government up and down the state of California. In his free time Chris enjoys film and
being on the water.
Give us a call and we'll work hard to demonstrate why we are uniquely qualified to achieve your objectives.